Best places to see and explore when visiting Kep
Each year, many tourists visit the small coastal city Kep in Cambodia for its stunning natural beauty, fresh seafood, and great exploring. Visitors should plan their trip between November and February when the weather is cool and the skies clear. During theeese months, you can enjoy beach days or explore the vast paddy fields while enjoying fresh seafood.
My visit to Kep during the Water Festival 2021
As a local travel guide, I recommend that you see these places when you visit Kep:
Kep National Park
Kep National Park is a stunning and picturesque national park located in the Kep province, on Cambodia's coast. Its cool climate and clear blue skies offer an escape from the intense heat of the rest of Cambodia.
The track signs, photo credit @movetocambodia.com
Located in the southwest region of Cambodia, this natural wonder is home to some fantastic trekking (or moto) trails. A lot of people like to do their trekking during the dry season (November-April) because it's more difficult during the wet season. But, if you do venture out on your own, make sure you bring plenty of water and wear sunscreen!
To trek throughout the national park, you must purchase a fair price ticket of $1 to enter the park. Cycling is highly suggested for those who looking to save energy.
Kos Tonsay (Rabbit Island)
A small, unassuming island in Cambodia is home to the rabbit population. Luckily for us, this place is not overrun by rabbits. Instead, Kos Tonsay is a beautiful hidden gem with stunning white beaches and wildlife. With no cars on the island, you can walk along the coast to explore the lush forest full of trees, monkeys, birds, and other animals!
Resorts in Kos Tonsay, photo credit @mekongboatcruises.com
Kos Tonsay is a place where you can spend your time enjoying the natural beauty of the area, fishing, exploring the abandoned forest, or even swimming.
Kep Butterfly Farm
Kep's Butterfly Farm is one of the best places to visit in the city for people who want to learn about local flora and fauna, or just want an escape from the hustle and bustle. It is a project started by two locals who wanted to foster an understanding of their natural habitat while simultaneously providing jobs for the community. The farm is home to over 60 species of butterfly, many different types of flowers, and plenty of other wildlife.
Photo credit @bestpricetravel.com
There are still many tempting sites in Kep; however, it would be a mistake not to stay at Kep Butterfly Farm. Come here to immerse yourself in a wonderful natural setting that you will never forget!
Phnom Kampong Trach Cave
If you're looking to escape the city for a day, Phnom Kampong Trach Cave is the perfect destination. The natural beauty of this cave and its surrounding landscape will take your breath away as you explore the caves' hidden treasures.
Photo credit @tripadvisor.com
Phnom Kampong Trach Cave is located in Kampot Province's northwest corner, near the Trach River. The cave is around 100 meters long and 10 meters high. Because of its natural beauty, it has become a popular tourist destination. Visitors who want to explore the cave should go during the dry season when it is possible to walk through it.
Ranch of the Plantation
The Ranch of the Plantation in Kep Province is a major tourist destination. This ranch is a little more than an hour away from the city of Kep and it has spread over 100 acres. There are about 400 different types of trees that one can find at this ranch, which makes the scenery absolutely spectacular. There are also around 30 different fruit-bearing trees that visitors can pick and eat. The ranch is also home to many organic vegetables and fruit.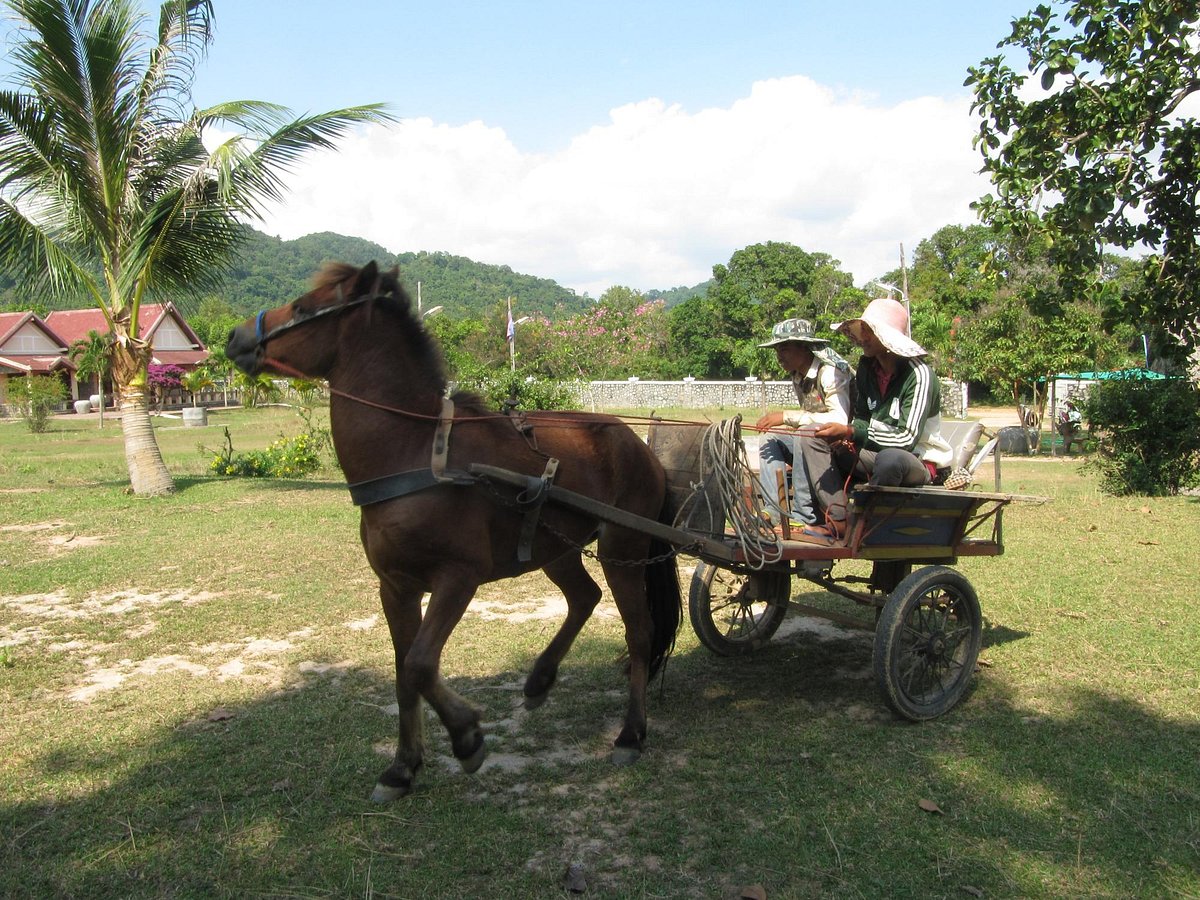 Horse riding at the ranch of the plantation, photo credit@tripavisor.com
There are few things in life more rewarding than a day spent on a tropical plantation. Visitors can experience the feeling of being back in nature while learning about the history of the area and its many natural wonders at the Ranch of the Plantation in Kep province. The trip starts with a visit to a traditional Cambodian home before moving on to an ox-cart ride through jungles and fields.
However, there are many more places to visit in Kep, but the places I named above are only the most popular.
What is your favorite site? Please leave a comment in the space below to let me know as well.